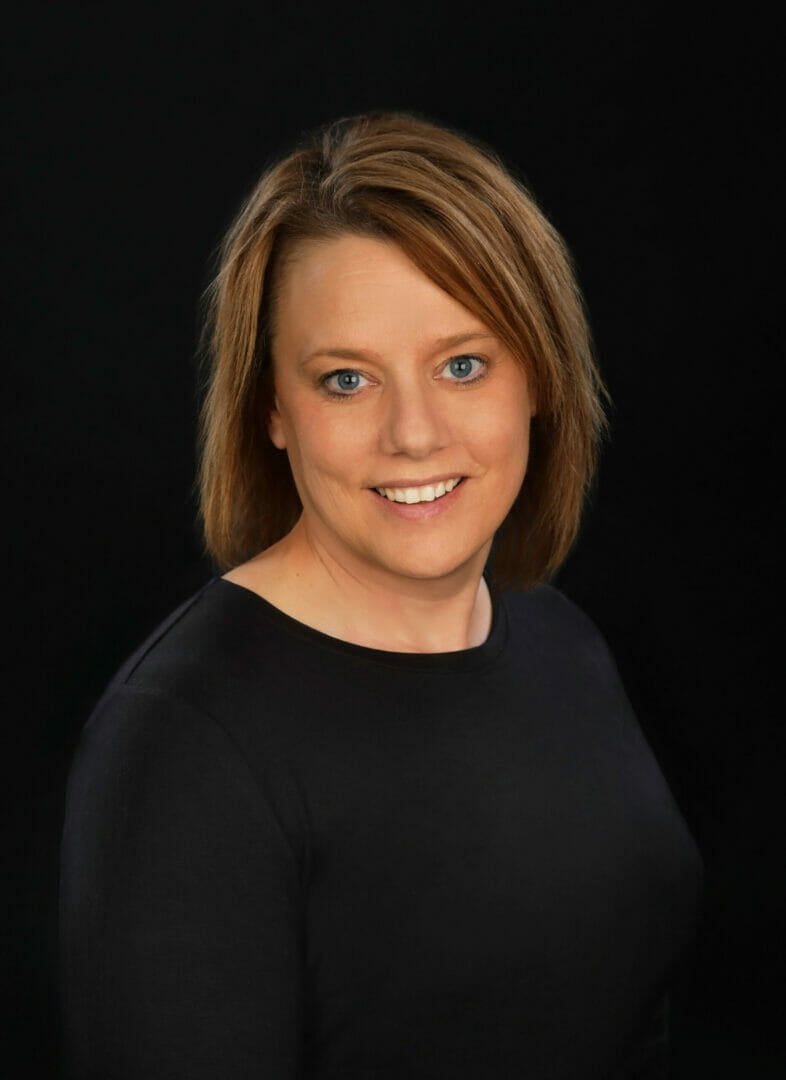 I strive to deliver a positive experience for every client. Whether you are a first-time homebuyer or ready to move on to the next chapter in your life, I am here to help you achieve your goal. I understand that buying or selling a home is one of the biggest decisions, both financially and emotionally, that an individual or family will make. Let me help your housing dreams come true.
My Experience
My Credentials and Memberships
National Association of Realtors
We feel so blessed that Tiffany was our real estate agent! It took us almost two years to find the right house and we had changed our criteria a couple of times during the search. Tiffany was always so helpful, patient, and energetic in helping us find the right place. Tiffany knows the area, she knows the market, and she knows how to help you find a wonderful home! If we ever move again she'll be the first one we call!
Tiffany did an excellent job helping us buy our home. My wife and I are both in the military, and we were moving to the area from out of state. Tiffany was extremely flexible and helpful in helping us with showings, providing documents and disclosures, and guiding us through the process. She absolutely made the experience as stress free as possible and helped us find a home we'll love for years to come. I can't recommend her highly enough!
Responsiveness to our questions was of utmost importance to me as we sold our home. Tiffany's responsiveness was outstanding in this regard. In responding to our questions, she was thorough, prompt, informative, and helpful. Her professionalism was evident in her knowledge of the selling market, techniques for selling, and her attentiveness to us as sellers. We trusted her in all aspects of selling--from listing the house to sponsoring safe open house events, to handling the paperwork transactions associated with selling. Thank you, Tiffany! We appreciate all you did for us and the successful home sale.
She answered any questions that I had and was overall very helpful.
We had a great experience working with Tiffany to find our dream home! We listed our house with Tiffany and it was sold quickly at the price we wanted. Then she helped us search for our dream home, exploring all the options. She is very flexible and was able to meet us for showings whenever it was most convenient for us. Very down to earth and easy to communicate with. She was such a comfort, as buying and selling a home can be stressful at times. She called to check on us once we had the negotiations finalized. We would definitely recommend Tiffany for anyone looking to sell their own and/or purchase a home.
As a first time home buyer the process can be very overwhelming and scary, but Tiffany made everything run very smoothly!! She is easy to talk to and communicate with and does everything that she can to ensure that you are getting a great deal on your home. Would highly recommend her to anyone in the market for a new home!
It was our first time buying a home and Tiffany made the whole process very smooth. She was very responsive to any questions that we had, and if she wasn't entirely sure on the correct answer, she was very prompt at finding out and getting back to us. Tiffany made our first home buying experience a great one, and when we are back in the market we will definitely be going through her again!
I had the pleasure of working with Tiffany during my quest to purchase my first home. I did have "must haves" that were not the easist to find. Tiffany was extremely patient, kind, and professional. She put time and thought into home viewing suggestions that she presented to me. Tiffany worked not only with me, but with my support system as I needed some help as this has been my first home purchase. Tiffany made sure to explain the process to me and was always available to answer any questions that I had. She truly advocated for me and is the reason i am a homeowner today. Tiffany has the true skill of being personable, professional, energetic, flexible, and driven. She will work hard so you are satisfied with your purchase.
Tiffany was nothing less than amazing while purchasing our first home. She showed us the house several times at anytime that was convienent for us, even if that was 7 pm! She was very knowledgeable as far as houses in the grand forks area and what was a good deal. We truly feel that without Tiffany's guidance we easily could've made the wrong decision! We are SO happy with our home and can't thank her enough! We would recommend her to anyone.
"*" indicates required fields
So far they have been very helpful, meeting on weekends, etc.
Great People, Great Service, Highly Recommended!!!!!